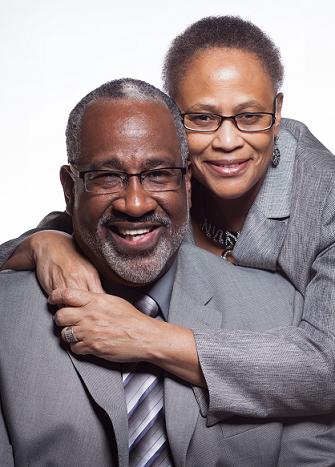 Pastor Vernon Steele is a husband, father and grandfather. He and his wife, Exzetta, have been married for over 35 years and reside in Topeka Kansas. They have four children and nine grandchildren.
Vernon established Steele Ministries over 20 years ago which is a Teaching Ministry where he ministers not only locally but even as far as Germany. He is currently teaching at the Topeka Correctional Facility and has been a volunteer at the all Women's prison since 1996.
He graduated from Washburn University in 1976 with a BA in Communications and has been employed by Shawnee County for 20 plus years.
Pastor Vernon is the Associate Pastor of Education at El Shaddai Ministries under the leadership of Pastor Evan "Tom" Watson III.